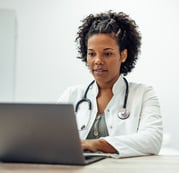 The Centers for Medicare & Medicaid Services (CMS) released its 2024 Medicare Physician Fee Schedule (PFS) final rule. The changes and additions finalized affect many providers, and we want to help ensure you have the most current information and understand how these developments impact your organization and patients.
Fill out the form on this page to watch our webinar, "Understanding Medicare's 2024 Final Additions and Changes to Remote Care Management," that was hosted by Prevounce co-founder and CEO Daniel Tashnek, JD, on November, 16, 2023. Topics covered include:
Expansion of remote patient monitoring (RPM) and remote therapeutic monitoring (RTM) coverage for federally qualified health centers (FQHCs) and rural health centers (RHCs)
Clarifications of RPM and RTM policies
New care management services, including community health integration (CHI) and principal illness navigation (PIN)
New preventive services, including social determinants of health (SDOH) risk assessments and caregiver training services
Updates to virtual direct supervision policy
Implications for 2024 and beyond
* * *
The 2024 PFS final rule brought with it some significant developments, with FQHCs and RHCs as big winners. CMS extended remote patient monitoring and remote therapeutic monitoring coverage to these facilities under general care management HCPCS G0511 — a long-advocated-for change that is great news for FQHCs and RHCs, as well as the patient communities they serve. Tashnek examined what this extended coverage means and identified outstanding questions about reimbursement CMS will need to address.
For the clarifications and changes concerning remote patient monitoring and remote therapeutic monitoring, Tashnek discussed global periods for survey and several billing rules providers must know and follow, why CMS issued these clarifications, and the increase in quantity of RPM studies. He explored the new CHI, PIN, SDOH, and caregiver training services, including discussing their G-codes and CPT codes, reimbursement rates, and important rules to know.
Tashnek covered the extension of virtual direct supervision and shared a few more key takeaways from the final rule. A Q&A session followed where he answered many audience questions.
The program is one that any provider interested in remote care management won't want to miss!
* Disclaimer: This presentation is for informational purposes only and does not constitute legal or other professional advice. Billing and coding requirements – especially in the telehealth space – can change and be reinterpreted often. You should always consult an attorney and/or medical billing professional prior to submitting claims for services to ensure that all requirements are met.