Watch It On-Demand!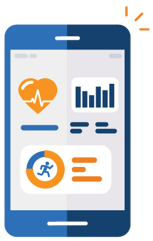 The Centers for Medicare & Medicaid Services (CMS) has released its 2021 Medicare physician fee schedule final rule. There are many noteworthy changes affecting the delivery, coding, and billing of remote patient/physiological monitoring (RPM) services.
Join Daniel Tashnek, JD, founder of Prevounce Health, the developer of the Prevounce Remote Patient Monitoring system, as he:
highlights the most significant RPM changes finalized in the rule
reviews changes affecting the provision of the annual wellness visit (AWV) and other remote services
explains how these revisions will affect existing RPM programs
discusses what providers and health plans considering adding RPM in the new year need to understand
identifies potential compliance pitfalls and how to avoid them
provides guidance on what will be required for RPM success in 2021
Fill out the form to receive the video recording.